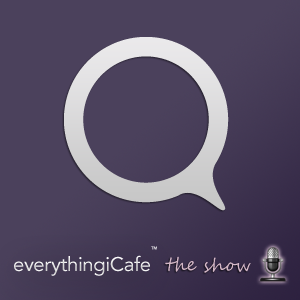 Chris Meinck and I recorded episode 52 of the everythingiCafe.com podcast earlier this week and it's now available through iTunes for download. We were off for several weeks since I have been traveling far more than usual but my schedule has settled down for now so the game is back on.
This was a big episode covering the announcement of the 3rd-generation iPad and Apple TV, the release of iOS 5.1, and some welcome changes to iCloud. Both Chris and I preordered new iPads (which had not yet arrived when this podcast was recorded) and we were pretty excited to finally learn that it would have a retina display as indicated by so many rumors beforehand.
We also talked about the release of iOS 5.1, which contains two features I'm particularly happy about: the ability to delete individual photos from PhotoStream and a permanent camera shortcut button on the lock screen for the iPhone. I take a lot of iPhone and iPad screenshots for work and these end up junking up my PhotoStream and I'm happy I can finally get rid of those after I'm done with them. I also find myself using the home button double-click shortcut a lot to get to the camera on my iPhone 4S. My dog's antics, while plentiful, can be brief in nature and every second helps to be able to capture them.
We also had a few choice words for AT&T in relation to iOS 5.1 since, somehow, it convinced Apple to change the network indicator on the iPhone to show 4G when connected to its HSPA+ network, which is not true 4G. I shake my fist at you, AT&T.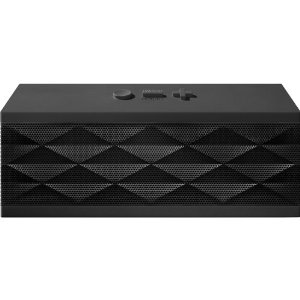 My Teh Awesome this week was the Jawbone Jambox
, a Bluetooth speaker I mentioned in a previous blog post describing a trip to an AT&T store when my mom upgraded to an iPhone 4S. It worked really well on the trip I took last week to San Francisco to attend GDC with the TouchArcade editorial staff and I definitely recommend it if you're looking for a portable yet decent-sounding speaker for your iPhone or another Bluetooth-capable device.

Chris's Teh Awesome was the free app Houzz Interior Design Ideas, which has been helpful for him and his wife as they remodel their house. The app houses hundreds of thousands of photos of home design elements and lets you tag and save items and looks you like for later reference and shopping.
As I post this, my pre-ordered iPad is in my hot little hands and I'm really enjoying it so far. The retina display is truly impressive and I find I'm using it more than my iPad 2, though this could just be because it's a new gadget for me. Did you get a new iPad? If so, how do you like it so far?