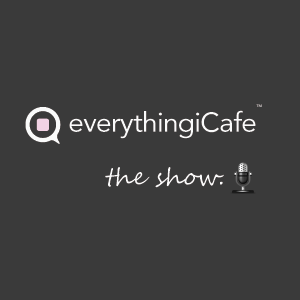 Episode 40 of the everythingiCafe.com podcast is now available. You can listen to it right here using the embedded Flash player above or download it through iTunes here.
Chris Meinck and I talked about rumors of a Siri-powered Apple TV and the iPad 3 display, as well as the parts cost of the iPhone 4S. We also talk about a new product recently announced by former Apple executive, Tony Fadell, who was heavily involved in the development of the iPod. His new product has many people excited, including Chris, even though it really falls in a home appliance category not previously known to be very thrilling.

My Teh Awesome of the week is the Verbs IM app by #include tech. I recently switched to Verbs IM from Beejive. While Beejive is a solid app, it's got a ton of extra features that I really don't need and Verbs IM has a more straightforward and appealing interface without all the extra bells and whistles.
Chris's selection this week was actually a Teh Suck related to Apple's decision to use the micro SIM form factor for the iPhone 4 and 4S. In order to use his iPhone's SIM in other phones, he has to use a micro SIM adapter make it fit. And this adapter has caused many other problems for him, most recently the destruction of a brand new Pre 3 he recently got.
(Chris also runs everythingpre.com in case you're wondering why he'd want a Palm Pre to begin with.)
We're planning on recording another podcast this week though the exact day and time is TBD now. If you want to catch us live, you can get the latest news on when we'll be recording/broadcasting by checking this thread in the everythingiCafe forum or following @everythingicafe on Twitter.