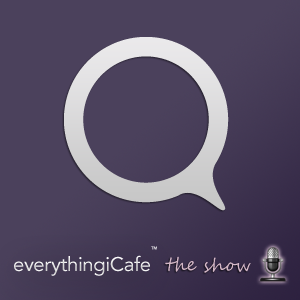 Chris and I recorded episode 60 of the everythingicafe.com podcast a few days ago and it's now available to download through iTunes. Of course, most of the items on the docket came from Apple's announcements at the WWDC keynote on Monday.
First, I have to apologize for my audio quality on this one. Thanks to some sh*tty LogMeIn sound drivers, my iMac's audio input was all jacked up and it was recording through my Mac's microphone instead of the real Shure mic that it was supposed to be using (even though the audio input setting in the Sound control panel was telling me otherwise). Right now, my recommendation is to avoid using LogMeIn on a Mac running Lion if you're doing anything audio-related until they fix these sound driver issues – turns out there are several posts in the LogMeIn forums about this.
Chris and I talked about iOS 6 features, including the ones we're each most excited about. Of course, the first beta of iOS 6 is available for developers now but I haven't installed it and don't plan to anytime soon since I'm perfectly happy with my jailbroken iPhone 4S running 5.1.1 thanks to Absinthe. iOS 6 still lacks some of the features I get from jailbreaking that I love (like Messages+, which I posted about on the eiC forum here) so I'll wait until it's officially released to the public and a jailbreak is available.
We also talked briefly about the new retina display MacBook Pro, some nice-looking renders of the next iPhone model, and Verizon's new shared data plans.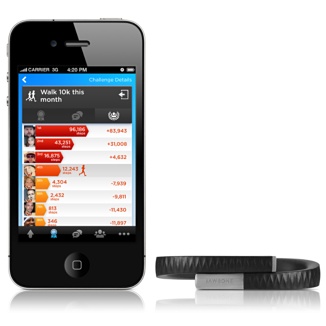 Chris's Teh Awesome was his Sonos wireless speaker system and the companion Sonos Controller app for the iPhone.  My Teh Awesome of the week was the Jawbone Up bracelet and companion iPhone app that I just got. It's only been a few days since I've had the bracelet but I like it – I'm finding that it's definitely motivating me to stay active and I like the sleep quality overview it provides. You can see a full review of it at eiC here but note that they're not available for retail sale right now since Jawbone is still ironing out some hardware issues though you can find them on Amazon
.
If you're curious about that video I mentioned showing the guy who surgically implanted magnets in his wrist to mount his iPod nano (which also prompted the title of this episode), you can find it on YouTube here.
Chris is back home now and working on getting settled and I'm done traveling for year so we should really be getting back on our regular Tuesday recording schedule now. Really! 🙂