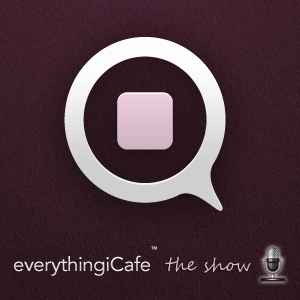 Chris Meinck and I recorded episode 32 of the everythingiCafe podcast earlier this week and it's now available for download through iTunes or you can listen to it here using the embedded player above (this player doesn't work on the iPhone/iPad, unfortunately).
We talked about a lot about Lion and our first impressions of it, iPhone 5 and iPad 3 rumors, some fake Apple stores in China and the not-so-secret Facebook app for the iPad. My Teh Awesome for the week was Spotify (along with their iPhone app) and Chris chose the SGP Steinheil EX Ultra Fine Screen and Body Protector set for the iPhone 4 (I have an anti-fingerprint version of the Steinheil screen protector on mine and love it).
We've been a bit off our regular Tuesday evening recording schedule recently but hopefully we'll be back on it next week. If all goes well, you can join us for the live broadcast at everythingicafe.com/live at 7:00 p.m. ET on Tuesday, August 2.