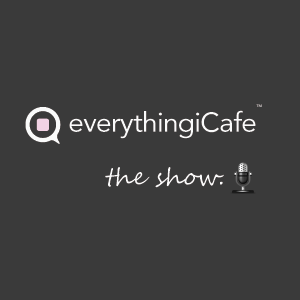 I'm a little behind in posting about this one but a new episode of the everythingicafe.com podcast is available through iTunes. In this episode (number 57, in case you're keeping track), Chris Meinck and I talk about some iPad mini rumors and some demands a consumer organization in Australia is making of Apple in relation to the new iPad.
We also talked about a couple legal issues Apple's involved with, namely the Lodsys patent suit and a recent decision that allows Apple to intervene a bit in this suit on behalf of developers, and Apple's response to the Department of Justice about the claims that Apple colluded with book publishers to set ebook prices.

My Teh Awesome of the week was Osfoora, a Twitter app for the Mac. I think I may have mentioned Osfoora for the iPhone and iPad in a previous episode but a recent update to the Mac app added Tweet Marker, a service that keeps your timeline position in sync across apps that also use this service, regardless of platform. Since I read Twitter on a variety of devices, this feature is incredibly useful for me. (On the iPhone and iPad, I use Tweetbot, which also makes use of Tweet Marker.)

Chris's Teh Awesome was iTunes Match. He did a walkthrough of how to set up this service and he is very happy with how it lets him access his entire library from anywhere and lets you replace music you've ripped at a low quality with a higher-quality version from Apple. I also subscribe to iTunes Match and I've been pretty happy with it as well.
[frame]As I mentioned in this episode and the last one, I've got a review of the Morris Lessmore DODOcase for the iPad 3 that I ordered last month coming up. I finally recorded the video review this weekend and I'll post it tomorrow, so stay tuned.[/frame]