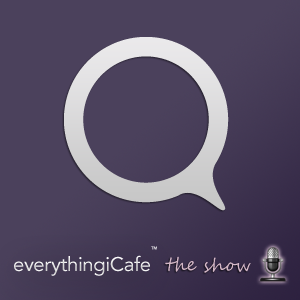 Chris Meinck and I recorded episode 49 of the everythingicafe.com podcast this week and it's now available for download through iTunes. As always, if you're reading this with a Flash-capable browser you can listen to it right here through the embedded player above.
Chris and I had a fairly long discussion about the hubbub last week following a New York Times article about working conditions at Foxconn, where several Apple products (as well of those of many other companies) are made. We've seen some people advocate a boycott of Apple products to protest what they see as Apple's failure to remedy these issues. But is this really Apple's fault? If the working conditions of Foxconn employees concern you, what can you do about it? Listen to this episode if you want to hear where Chris and I fall on this issue.
We also talked about the hiring of John Browett to fill Ron Johnson's old role as SVP of Retail at Apple plus iPhone 5 rumors.
Chris's Teh Awesome of the week was Voice Control on the iPhone, a feature that is automatically enabled on the iPhone 4S if you turn off Siri (a trick that I did not know about). We've discussed in previous podcasts how Siri's comprehension skills can be less than stellar and Chris finally got fed up and followed a recommendation from listener 4forkssake to go back to Voice Control.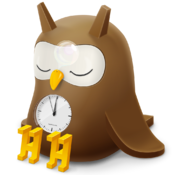 My Teh Awesome was a Twitter app for the Mac, YoruFukurou. It's billed as a Twitter app for power users since it offers a lot of customization options to tweak the interface to look just the way you want it. My boss also uses it and I thought I'd give it a try and I like it so far. It's free, which is –as we all know– the best price ever.
I still have some free promo codes for Scrabble and Madpad to give away, as mentioned in this blog post. If you want one, just comment on this post and be sure to use a legit email address (it will not be visible to others) so I can send you a code.