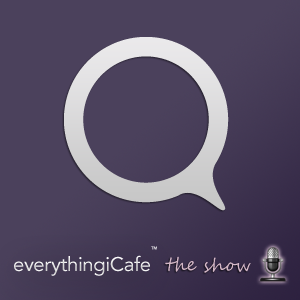 Chris and I recorded episode 65 of the everythingicafe.com iPhone and iPad podcast and it's available for download through iTunes now. My seasonal allergies made a surprise appearance this week after several weeks of a blissful hiatus, prompting the title of this week's episode.
We talked about Apple's Q3 financial results, which were pretty damn good overall even if Wall Street wasn't entirely happy with them. We also talked about the latest iPhone 5 (or 6 if you want to get technical) and iPad mini rumors, plus new rumors about an impending iPod touch redesign. When we recorded this episode, Mountain Lion was set to be released on the next day so we also talked about our plans on updating to Apple's new operating system for the Mac.

Chris had half an awesome this week, which was the Checkmark iPhone app that offers location-based reminders. It turned out to only be half an awesome because it wasn't as great as he'd hoped in the end. You can find his review of Checkmark here.

My Teh Awesome was the NBC Olympics Live Extra app for the iPhone and iPad. It's a free app that offers live streaming of Olympics coverage though you must have digital television service with an eligible provider to watch this video. I'm finding now that the app is a little klugey and doesn't have a lot of flexibility but it's still a useful way to check out what's going on in London.
If you like the podcast, please be sure to subscribe to it in iTunes so each new episode will get automatically downloaded to your computer. If you have any questions for us, feel free to email us at podcast@everythingicafe.com.