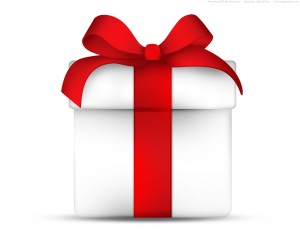 With more than 20 million users of iOS device users around the world, you're bound to have an iPhone or iPad user on your holiday shopping list. Fortunately, there's a plethora of gift options for you to choose from. However, that plethora can be a bit overwhelming with literally thousands of choices of cases and other accessories. Here's a list of my favorites based on my own personal experience and/or that of people I know and trust.
iPhone cases
Incipio Feather ($24.99, direct link or on Amazon) – A super light, fitted case for the iPhone user who doesn't need a lot of protection and wants little bulk added. I have one and love it. Chris Meinck, with whom I co-host the everythingicafe.com podcast, reviewed it here.

Speck PixelSkin HD ($29.95, direct link or on Amazon) – I just picked one of these up at an Apple Store and really like it. It provides more protection than the Incipio Feather, adds grip but is still easy to slip in and out of pockets, and isn't bulky. A winner all around in my book.
Lifeproof  ($79.99, direct Link or on Amazon) – This one is on my list to buy but I'll be honest – I've seen mixed reviews about it. Here's one at The Gadgeteer, a site I've written for before, and enormous thread on it at everythingicafe.com discussing its ins and outs. It's on my list because it's waterproof, which will be essential for me during this upcoming snowboarding season.
iPad cases

DODOcase (starts at $59.99, direct link) – Notebook-style cases are all the rage and I've owned versions from the major players: DODOcase (my review), Portenzo (my review), and Treegloo (my review). Though they look alike, there are several differences between the three but I would say I preferred the DODOcase overall for sheer style and the Portenzo for sturdiness and smart design.
Vaja premium leather cases (starts at $160, direct link or at Cases.com) – If you have a big budget, I can't recommend the hand-made leather cases from Vaja in Argentina enough. At this point, it may be too late to order a custom case since they usually take more than 30 days to complete, so your best bet may be to order pre-made cases at Cases.com, who also offers coupons regularly that can knock down their prices quite a bit.
Headphones
Apple In-Ear Headphones ($79, direct link or on Amazon) – If the person on your list is relatively satisfied with the earbuds that come with the iPhone but wants just a little better sound quality and more isolation to block out external noise, the Apple In-Ear headphones are not a bad choice. Of course, they retain all the functionality of the OEM headphones with the remote and microphone and even a similar look but they have better parts and 3 earbud tip sizes included to customize the fit more. See an in-depth review of them at head-fi.org, my favorite site for headphone reviews by audiophiles.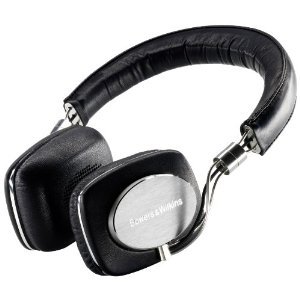 Bowers & Wilkins P5 ($299, direct link or on Amazon) – This is another item for those with big gift budgets since they retail at $299 but they are gorgeous, comfortable, and have great audio quality. Check out a review of them at head-fi.org here. These are my favorite headphones in my (small) collection by far. And, they have an in-line remote like the OEM earbuds with a microphone and buttons to control playback and volume.
Etymotic mc3 ($99, direct link or on Amazon) – I have an older generation of these headphones (the ER6i) that don't have an inline remote like the newer versions offer now, and this is the primary reason I don't use them as often these days. That aside, these are well-balanced earbuds that block out a lot of external noise with triple-flange tips. As in-ear buds, they don't provide the same soundstage as on-ear headphones like the B&W P5s but the audio is clear and balanced across the sound spectrum.
_____
There you have it – my top accessories for the iPhone and iPad that will make people on your holiday shopping list happy. Want suggestions in other categories I haven't covered here? Send me an email or post a comment. Also check out the 2011 iPhone Holiday Gift Guide over at everythingicafe.com for more suggestions.