I have a Rev. B (late 2008) MacBook Air. While I love it, it runs a bit warm, as the early MacBook Airs were known to do. From what I understand, it doesn't get as toasty as the first-generation MacBook Airs, but its temperature does get up there. I've used Just Mobile's Cooling Bar (see my review of it here) as both a passive cooling method and ergonomic accessory for some time now, which has worked quite well for me. But I've just found something better thanks to the kind folks at Just Mobile.
Just Mobile sent me its Lazy Couch to try out. The oddly-named Lazy Couch consists of a pair of short, tubular stands, which are capped with rubber over a solid aluminum base. You simply place the two stands as needed on your desk to prop up the rear of your laptop. Like the Cooling Bar, these are meant to be used on a flat surface and won't work on your lap.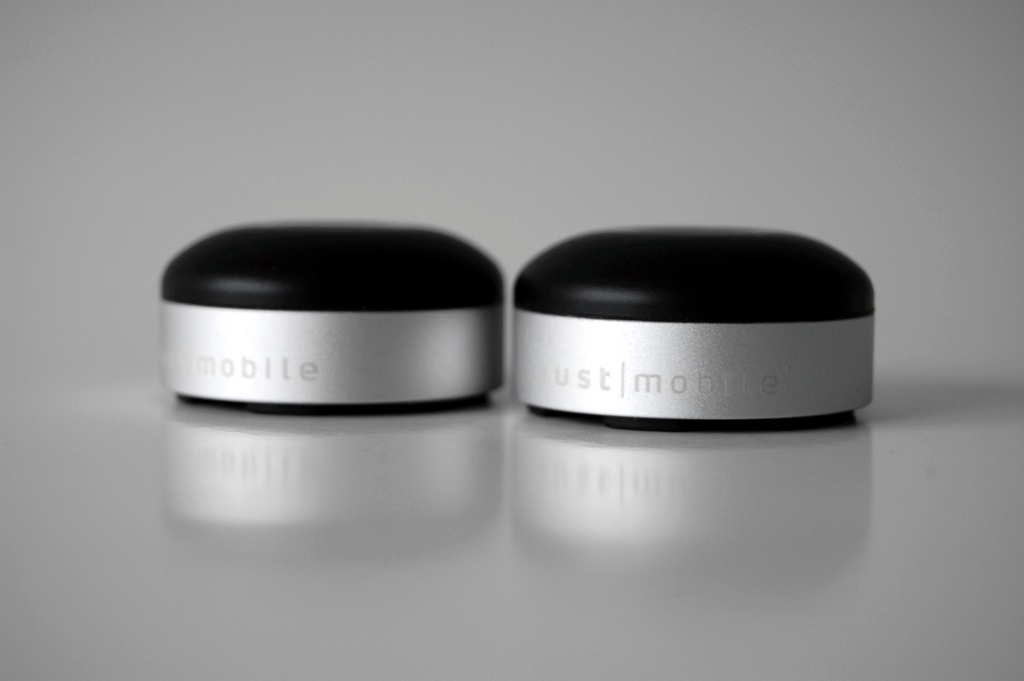 Materials
The aluminum portions have a matte finish that matches Apple's MacBook Pro/Air lines perfectly. The black rubber caps on the top are very firm with little give. They're smooth enough that they won't ever come close to scratching or marking your laptop but offer enough grip that my MacBook Air doesn't slide around on them.
Using the stand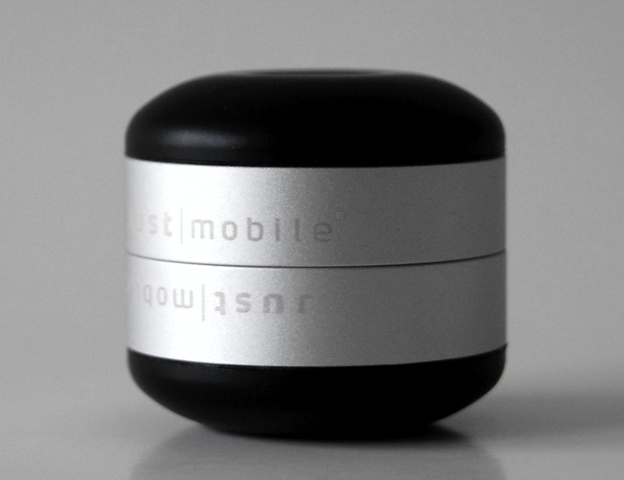 With a height of 1.4 inches (3.5 centimeters), the Lazy Couch stands raise my MacBook Air to a more ergonomic level for me and they're much more portable than the Cooling Bar. In fact, the bottom of each stand is made in such a way that they snap together easily for storage, decreasing the chances that you'll lose one (as long as you remember to snap them together before tossing them in your bag, that is).
Like the Cooling Bar, the Lazy Couch's purpose is two-fold: to raise your laptop to a more ergonomic position for typing and to allow air to circulate underneath to help with cooling. Just Mobile makes no specific claims about how much additional cooling will result from using the Lazy Couch but from my anecdotal observations in using it while at Big Nerd Ranch's iOS bootcamp last week, the fans in my MacBook Air seemed to run less often and at lower speeds than without it.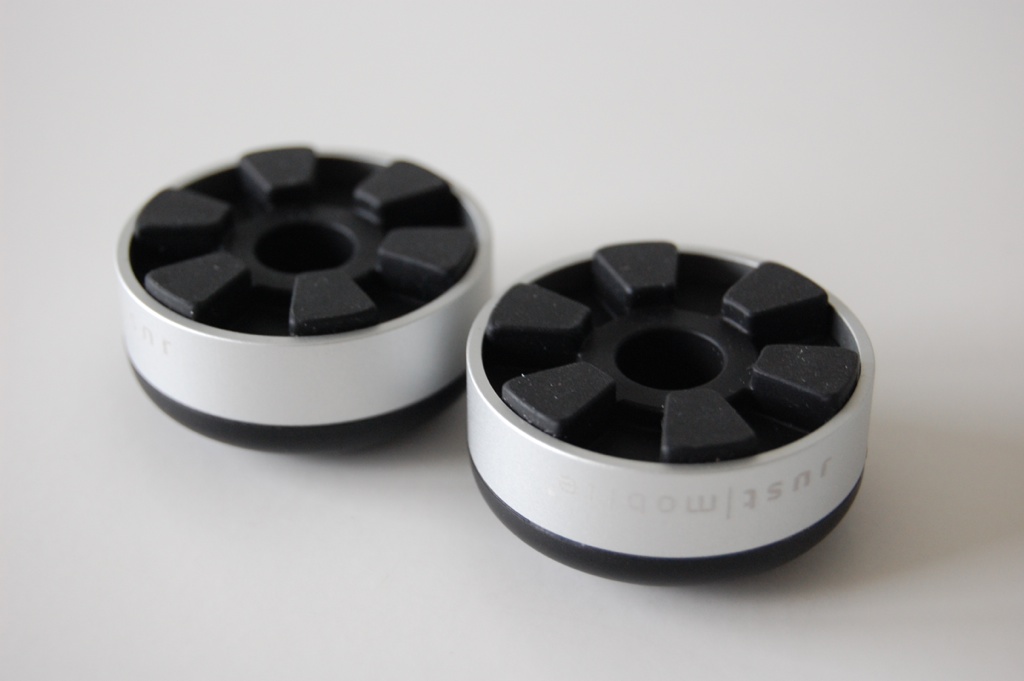 If you move your laptop around a lot as you work to show others what's on your screen, you'll have to adjust the placement of the Lazy Couch accordingly, which could become annoying. But if you're planted in a seat at the library by yourself to knock out some work, you won't even notice the Lazy Couch at all once the stands are in place.
Summary
I'm sold on the Lazy Couch, particularly as a replacement for the larger and more cumbersome Cooling Bar (the TSA didn't even look twice at the Lazy Couch on my last trip, compared to the questioning I experienced when traveling with the Cooling Bar). The Lazy Couch retails for $19.95 directly from Just Mobile's site or you can get them for slightly less ($17.69 at the time of this review) through Amazon here (affiliate link).
Admittedly, accessories like the Lazy Couch aren't absolutely necessities for most, but if your laptop could use a little lift to make it easier for you to type and a little cooling help, the Lazy Couch is a relatively inexpensive yet effective option.
If you have any questions about the Lazy Couch, feel free to send me a message through the Contact form.
Disclosure: The Lazy Couch was provided to me by Just Mobile as a review unit at no charge. Despite this, my review here is my honest opinion based on my own personal experiences using it and Just Mobile has not contributed to this review in any way aside from providing the product to begin with.