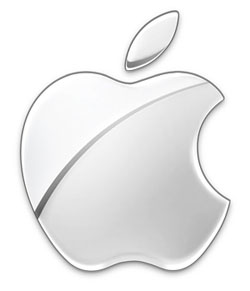 The internet was on fire yesterday afternoon following the news of the resignation of Steve Jobs from Apple. I kind of avoided the internet and Twitter afterward yesterday as a result, knowing there would be an endless barrage of quips, opinions, and smart-assed remarks about it. Looking back at my Twitter stream, I was right. It's not that I don't value the opinions of others – I just didn't want to read about it over and over and over again.
Like many others, I knew this day was coming sooner rather than later. I had always believed that Tim Cook's more prominent role at Apple during Steve's leaves of absence and at other timers was part of a larger plan from the start: Apple was trying to get everyone accustomed to an Apple without Steve.
I think they succeeded. We saw that Apple didn't fall apart when Steve was not at the helm. And Tim Cook is an intelligent, well-spoken and capable leader in his own right and he was allowed to demonstrate that. With Apple's stock up more than $20 per share than where it closed on the day before Steve announced his resignation as I write this, investors seem to have confidence in the future of Apple.
I think Apple will continue to make great products though I'm a little unsure of how well they'll maintain their focus on truly innovative, beautiful products without Steve. From my own time working at Apple's HQ, I know Steve was *the* ultimate decision-maker on products. If he didn't like something about a product or didn't feel the timing was right, he would nix it with a quickness. I don't know if anyone will have his same sense for products that will "surprise and delight" consumers and have the balls, conviction and amount of power and influence within the company to do what he did. Apple will have to adapt to another decision-making model that doesn't require this but still results in the same revolutionary products and features we've come to expect from them.
I'm sad to see Steve leave Apple. It does feel like the end of an era. I wish him the best in whatever he goes on to do with the bulk of his time now that his role at Apple is reduced. Live long and prosper, Steve.