Last year, I purchased a gorgeous $200 hand-made leather case from Vaja Cases in Argentina for my iPad. Yes, that was $200, not $20. No, I was not under the influence of any illegal substances when I placed that order. Yes, I know there are starving children in Africa. No, I didn't regret it.
After upgrading to the iPad 2 earlier this year and subsequently selling my iPad 1, I then had that $200 leather case that wouldn't work with my new tablet gathering dust (it was a fitted case and the iPad 2's thinner shape and different curves simply wouldn't work with it). I did sell it eventually but for much less than I paid for it, of course. And I swore then that I wouldn't do that again. What was the point of buying such an expensive accessory for a device I would most likely keep for just one year before upgrading to the next new model?
Clearly, that responsible thinking got me nowhere since I just bought another Vaja case for my iPad 2. The Libretto Limited Edition case, to be more specific. With a black exterior and red interior and that divine leather smell that Vaja products always have.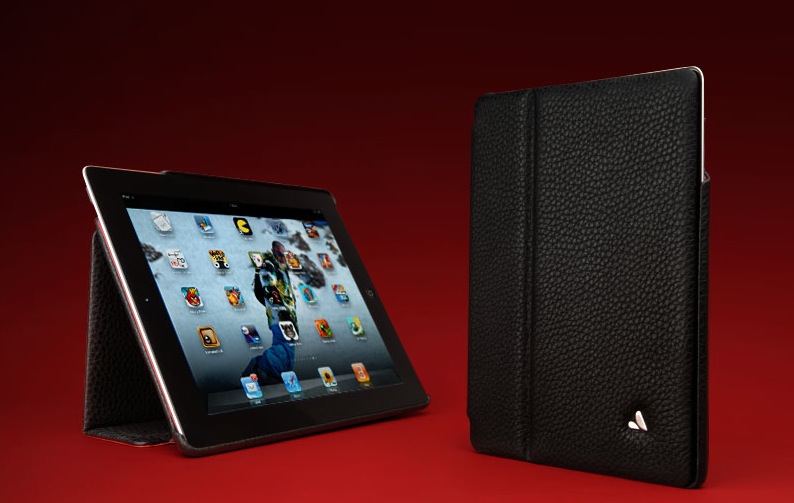 Its retail price? $190.
This is the part where you shake your head at my wanton foolishness and blatant consumerism.
And this is the part where I tell you I got it for nearly 1/3 of its retail price thanks to eBay. Now hold your hand up in the air with your palm facing away from you. And feel the virtual smack of my jubilant high five that is required to celebrate such a magnificent feat of deal-getting. Hot damn, I'm good.
The Libretto is every bit as fantastic as the Agenda 2 version I had for the original iPad (my review of that is here), and it has a magnetic closure and works just like Apple's Smart Cover (my review) to automatically wake and sleep the iPad 2. And it's absolutely lovely.
I still have my Treegloo case (my review), though I may sell it at this point because I am most thoroughly happy with the Libretto. I am tired of the Smart Cover and will probably sell that too. I had to remove the DODOcase BOOKback (my review) to install my iPad 2 in the Libretto and I regret this a little since I liked that skin, but c'est la vie.
So, yeah. I did it again. But at least I did it better this time. 😉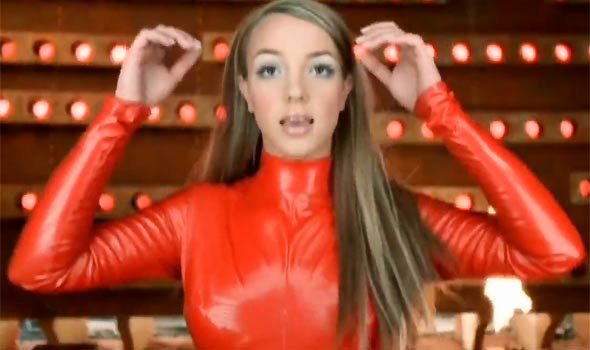 (Is that Britney Spears song now stuck in your head? Recalling her in that red latex suit from that video right about now? For that, I am really and truly sorry. But I just couldn't help myself.
And I swear on all that is holy that this is the first and last time you will ever see a picture of this particular pop diva on my site.)