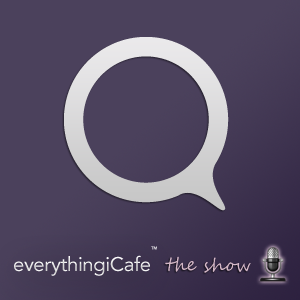 Chris Meinck and I recorded episode 53 of the everythingicafe.com podcast last Tuesday and it's available for download through iTunes. The (Flash-only) embedded player that appears at the top of this post may or may not work – I've been having trouble with this recently and I can't quite pinpoint why. For now, I blame Flash. Damn you, Adobe.
Chris and I both received 3rd-generation iPads on release day and while we both like it, I am more of a fan of Apple's latest tablet than Chris, who doesn't feel like it's a significant upgrade from the iPad 2. Listen in to hear us disagree on how phenomenal the new iPad is.
We also talked about the claims of the new iPad overheating, which I think is poppycock and a non-issue (I only noticed a small portion of my iPad 3 getting warm after looking for it because of the flood of news items about this supposed issue).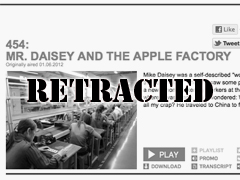 After spending a good chunk of time talking about the iPad 3, we also talked about Apple's recent announcement that they would begin offering a dividend to shareholders an a share repurchase program. And, we also talked about This American Life, the podcast that featured Mike Daisy and his supposed exposé of Foxconn and its poor working conditions and practices. It turns out that Daisy fabricated and exaggerated much of this information and This American Life officially retracted that episode. I was bothered by this because I had believed Daisy's account of his trip to China and while I still believe that many of the things he described are happening somewhere at Foxconn and other manufacturers of Apple products (and those of many other American companies) and it's disappointing to hear this was exaggerated to make it a more entertaining story to hear.

Chris's Teh Awesome of the week was Adsense Zen, a handy iPhone app that lets you access your Google Adsense account on the go. My Teh Awesome was the iPad 3, of course. I'm really happy with it and love the retina display.
If you're wondering about the title of this episode, this is Chris making fun of me for my treadmill desk. I also think it's also in retaliation for my suggestion during the podcast that he go to the gym more often so the extra weight of the new iPad doesn't bother him so much. 😀
Join us next Tuesday for the live broadcast/recording of episode 54 at 7:00 p.m. Eastern at everythingicafe.com/live!