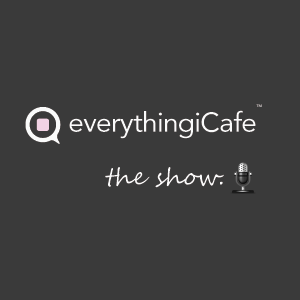 I have been a bit slow lately posting about new episodes of the everythingicafe.com podcast that I co-host with Chris Meinck when they become available, but better late than never, right? We recorded episode 56 of the show last week and it's available now through iTunes here.
Chris and I talked about the Department of Justice's charge against Apple and book publishers, some recent rumblings about iTunes and a possible overhaul Apple may be doing, speculation on a 4-inch screen in the next iPhone model, an unfortunate Chinese teenager who sold a kidney in order to buy an iPhone and iPad, and more.
We had a suggestion from listener Jon of Awesome Apps about how iOS developers can help each other get exposure in the App Store, which we talked about at great length. I took this as an opportunity to revisit some of the points I covered in my tips for app developers on how to get an app reviewed from a major review site, an article which I admit has a bit of a snarky tone but is still meant to be helpful to developers.

My Teh Awesome of the week was the SGP Steinheil Ultra Fine screen protector for the iPad 3, which I blogged about recently. It's a fantastic screen protector that cuts down on glare and fingerprints and I highly recommend it. Chris's Teh Awesome was the Clear to do app for the iPhone. I have Clear as well and it's a lovely app to use (and I reviewed it for my day job here) and it's a great choice if your to do list needs are simple and straightforward.
We did record a new episode a few days ago but it's not yet available in iTunes. I'll post about it when it is. Remember that if you have a question or comment for us, you can submit it to us by voicemail at (646) 820-3431 or via email at podcast@everythingicafe.com. Your question will be played or read on the air and we'll be happy to answer it as best as we can.