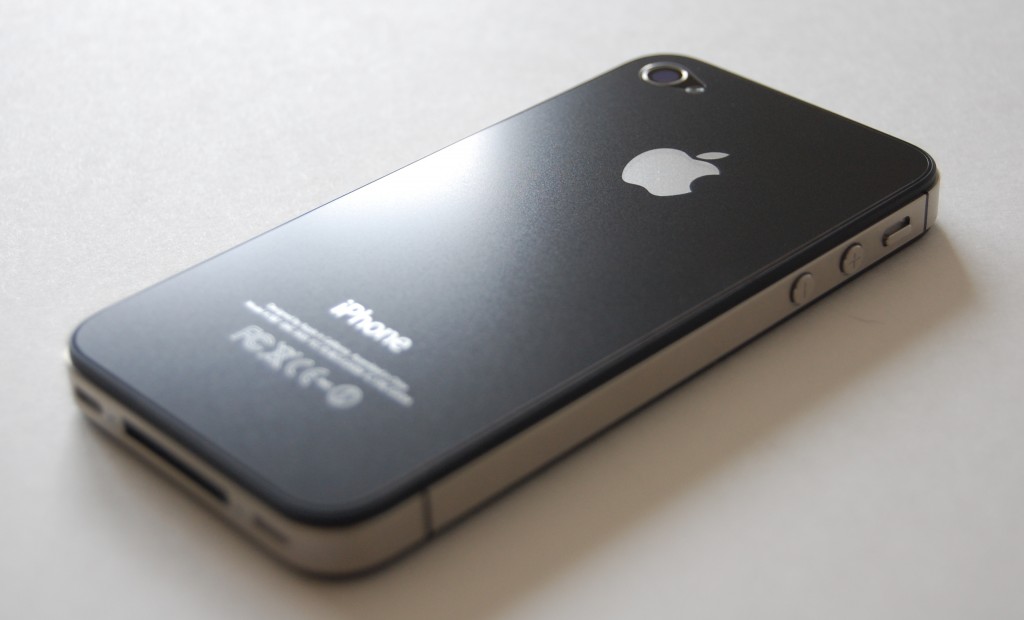 The SGP Steinheil EX Ultra Fine protector set I mentioned last week arrived and I installed it over the weekend. I'm very happy with it and feel like my new iPhone 4S is well-protected from scratches. It gives it a matte surface on the front and back that resists fingerprints as well. The picture above is of the back of my iPhone 4S with the rear protector installed to give you an idea of how matte it is.
With the protector set installed, my iPhone 4S still fits into my Incipio Feather case and the OEM iPhone 4 dock. It's thin enough that it shouldn't interfere at all with most fitted accessories.
My podcast co-host, Chris Meinck, did a thorough review of this exact protector set just a few months ago, which you can see here. That was for the iPhone 4 and the protector set has not changed since then and also fits the iPhone 4S perfectly.
If you're in the market for a screen protector and/or back protector for your iPhone 4 or 4S -or any other portable device they make these for, for that matter- I definitely recommend this one. You can find it on Amazon here (affiliate link).
Disclosure: This was a personal purchase and was not provided to me as a review unit.