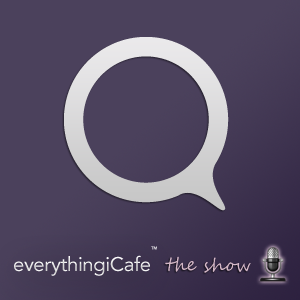 I have been really behind on posting about our new podcast episodes (but if you subscribe to our podcast in iTunes or through an excellent app like Downcast, you'll always get the latest episode automatically – hint, hint) but better late than never. Especially for episode 70 where Chris and I talk about our first impressions of the bigger, faster, and stronger iPhone 5.
We recorded this episode on release day – Chris got his iPhone 5 from a local Apple Store and mine was delivered by my wonderful UPS guy at 9:06 am that morning (after I did many neurotic things waiting for him to get here).
We'll be recording another episode very soon with more of our impressions of iOS 6 and the iPhone 5 now that we've had them for several days now along with the latest iPhone and iPad news and rumors.