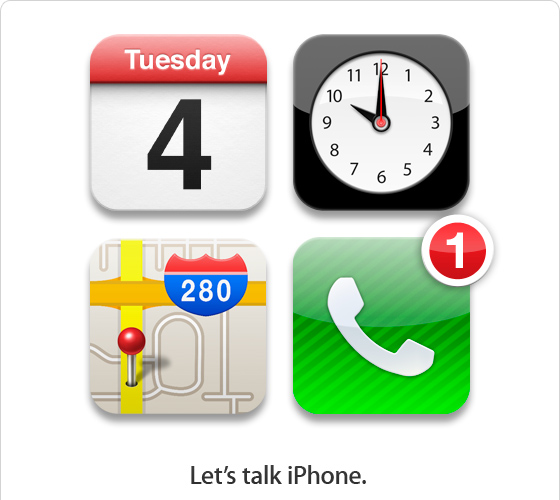 How did I not post anything here when Apple finally sent out invitations to the press earlier this week for the October 4 iPhone event? That was the most squee-worthy event this week (the Amazon Fire announcement was nice but not quite squee-worthy.)
Anyway, I'm very excited to finally have this event nailed down so we can put the iPhone 4S/5 rumors to bed with some real details soon. Then we'll at least get a few weeks of blessed peace before people start up with iPhone 6 rumors, right? I know. That's not going to happen, is it? Well, a girl can dream.
Today BGR pointed out a homemade aluminum and glass iPhone 5 mock-up that makes me drool. Literally. If the iPhone 5 looks like this, I will be in fangirl heaven, I tell you. You can find the original post and more pictures here.