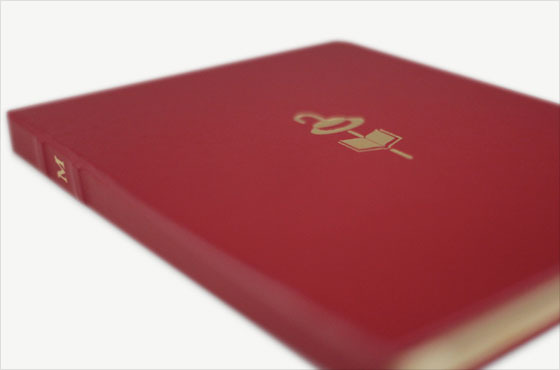 I preordered an iPad 3 (a process that took me a couple of hours thanks to the overwhelming traffic Apple's online store received after the close of the announcement event) and have been thinking, as always, about the accessories I'll get for it. While a screen protector is certainly on my list, I'm also thinking that I'll go back to DODOcase for a case this time after trying out the offerings from Portenzo and Treegloo for previous iPads.
I've almost always chosen plain black cases for my iPad since I don't want to draw attention to it when I'm out and about. However, DODOcase has a hardcover case made in partnership with Moonbot Studios in honor of the Oscar-winning animated short film, The Fantastic Flying Books of Mr. Morris Lessmore. The Morris Lessmore DODOcase case has a red faux leather cover and is foil stamped with the main character's signature hat and cane on the cover and the letter M on the spine. I found the short film to be charming and see my own love of books and reading reflected in it.
(You can buy the short film directly from the iTunes Store here and there's also an interactive iPad book app for it here.)
DODOcase has said via Twitter that its Morris Lessmore case for the iPad 3 won't be available to order for a little while yet so I'm going to have to be patient. If you preordered an iPad 3, what accessories do you plan to buy for it?