Did you just get a new iPad for Christmas? If so, you probably noticed that Apple doesn't include a user guide with it and while it's generally easy enough to use, there are a few tips and tricks that aren't exactly intuitive to figure out on your own, especially if you're new to Apple's iOS products. Here's a round-up of the most useful tips I use myself and that I've seen around the web recently:
Adjust screen brightness from the home screen
I do this often since I use my iPad primarily as an ebook reader and dimming its display at night is required if I don't want to go blind while reading in bed. Double-clicking the home button brings up the app switcher bar and if you swipe all the way to the left (moving your finger from left to right), you'll see a brightness control slider on the left side (the one on the right is volume). You can also mute the volume quickly here as well – just tap on the volume icon on the left.
Customize the function of the side switch
That little switch above the volume rocker can do one of two actions and you get to choose which. It can either lock in the current orientation of the iPad's screen so it won't change as you move, or it can serve as a mute switch to immediately make your iPad silent. You can access this in the Settings app under General:
I have mine set to lock rotation since this is something I need more often than muting the volume (I use the shortcut mentioned above for adjusting screen brightness to mute the volume when I need to).
Enable Emoji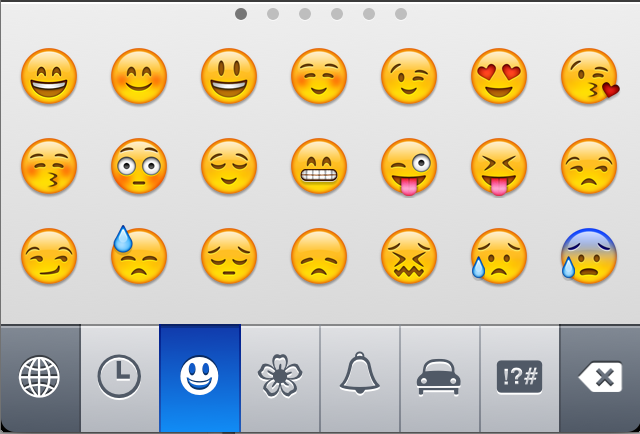 You know those cute little smiley faces and other emoticons that can be handy (and fun) to use in your text messages on your cell phone? Well, they're available on the iPad too. You just need to go to the Settings app and then to the General section and choose Keyboard. There, tap on International Keyboards, then Add New Keyboard and tap on Emoji in the list on the next screen. If that seemed confusing, see a more detailed step-by-step guide on Apple's support site here. (This trick also works on the iPhone in iOS 5.)
"Restart" unresponsive apps
While most apps run without any problems most of the time, you'll need to kill one every now and then and open it again to get it work right. TechCrunch covers how to do this in this guide that also contains a few other useful tips.
Starting from the beginning – complete guides
If you're an absolute newbie to the iPad, check out this complete getting started guide by my friend Patrick Jordan over at iPad Insight.
A coworker at my day job, Nissa Campbell, has written an iPad/iPhone getting started and tips guide over at everythingiCafe here.
[frame]If you received a shiny new iPhone 4S for the holidays, be sure to check out my iOS 5 and iPhone 4S Tips & Tricks and iPhone 4S Camera Tricks articles for more useful information.[/frame]
I hope you are all enjoying the holidays!