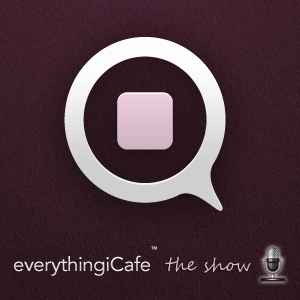 Episode 31 of the everythingiCafe.com podcast that I co-host with Chris Meinck is now available through iTunes. If you don't want to drag your virtual ass all the way to iTunes to listen to it, you can use the browser embedded in this post above to play it right now (unless you're on an iPhone or iPad, in which case the embedded player no worky).
We talked about the upcoming release of Lion, iPhone 5 rumors and Apple's promise to fix an exploit in iOS used by the latest jailbreak method.
My "Teh Awesome" last week was the Taxi Magic iPhone app, which lets you summon a taxi, track its progress while it's on its way to you, pay for your ride and more (with participating taxi companies in certain cities only). Chris's selections were the TiVo app (which is now compatible with the iPhone and iPad) and the Pixelmator photo editing app for the Mac.